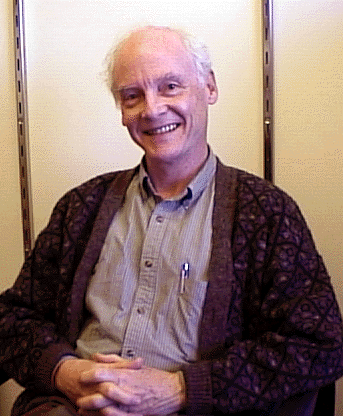 Rich Noer
Office: 325 Olin Hall
Phone: 507-646-4387

A member of Carleton's Physics and Astronomy Department since 1966, I hold the title of Laurence McKinley Gould Professor in the Natural Sciences.


Life and education before Carleton:

I grew up mainly in Detroit, but finished high school just outside of Louisville. My undergraduate degree was from Amherst College in 1958, with a major in physics. >From there, I went to the University of California, Berkeley, where in 1963 I earned a Ph.D. in experimental solid state physics. (My thesis involved nuclear magnetic resonance in superconductors.) For the next year and a half I was a post-doc at the Atomic Energy Research Establishment, in Harwell, England, where I did pulsed NMR measurements in superconducting alloys. Returning to the U.S. in 1964, I took up a temporary teaching position at Amherst before moving to Carleton in 1966.


Research:

At Carleton, I took up the then-new technique of electron tunneling in superconductors. In 1972-73 I spent a sabbatical at the Université de Paris-Sud, Orsay, where (among other things) I worked with superconductors at ultrahigh pressures. For several summers I joined a group at Ames Lab, Iowa State University, to study phonon spectra in superconductors. During a 1981-82 sabbatical at the Université de Genève, in Switzerland, I made Hall effect measurements in superconductors and joined with people from nearby CERN to investigate an anomalous field emission problem that was limiting the performance of the superconducting microwave cavities intended for the LEP (Large Electron-Positron) accelerator then under construction. In 1985-86 I returned to the Université de Genève on a special leave to work with the ultrahigh-vacuum scanning field emission facility that had developed from the efforts of my previous sabbatical. Joining the radio-frequency superconductivity group at Newman Lab, Cornell University, I spent several summers continuing work on field emission and contributing to their efforts to apply superconductivity to particle-accelerator technology. My next sabbatical, in 1992-93, was spent at the Centre d'Etudes de Saclay (outside Paris) of the French Commissariat à l'Energie Atomique, again studying field emission. During the 2000-2001 academic year I am on leave at the High Energy Accelerator Research Organization (KEK), working at the KEK-B ("B-factory") accelerator.

I have co-authored over 25 scientific papers in refereed journals, including Physical Review, Physics Letters, Journal of Applied Physics, Proceedings of the Physical Society (London), Applied Physics, Journal of Physics, Solid State Communications, Journal of Low Temperature Physics, Journal de Physique, Physica, Reviews of Modern Physics, and Particle Accelerators. I have received four major research grants from the National Science Foundation.


Teaching:

Over my 33 years at Carleton, I have taught almost all of the courses in the curriculum, with particular emphasis on the calculus-based introductory course, several laboratory-oriented courses, and courses for non-science majors. I co-authored a text, Revolutions in Physics, with my colleague Mike Casper, for our Physics 120 course; I also developed (with my colleague David Sipfle in Philosophy) a course in Carleton's Integrated General Studies program, "The Rise of Modern Science", and co-edited its locally-published packet of readings. Over the years I have received three NSF laboratory equipment grants, the latest in 1994-96 to equip our ultrahigh vacuum system as a surface physics facility.
---
Richard J. Noer, rnoer@carleton.edu Back to Faculty and Staff Listing
Back to Carleton College Physics & Astronomy Home Page
Last updated on December 19, 1998.